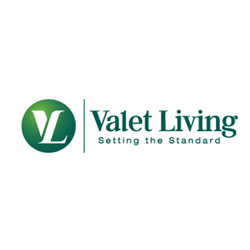 Valet Living
Finance Manager, Acquisitions
Orlando, FL
Grow as We Grow and Take Your Career to New Heights!
Reporting to the Vice President - Controller, the primary purpose of the Finance Manager is to provide financial leadership on the national expansion of the Quick Turns division. The Finance Manager will lead due diligence efforts prior to acquisition and provide ongoing integration post-closing of acquisitions with a focus on revenue recognition, KPI reporting and system integrations. The manager will work alongside our private equity firm, executive leadership team and board of directors to perform financial due diligence on acquisitions and provide guidance on sound business decisions in the long and short term.
Remote opportunity but prefer someone living in Tampa, Orlando, or Atlanta.
RESPONSIBILITIES/DUTIES:
Provide transaction-oriented accounting and reporting assistance for acquisition targets.
Prepare detailed financial analysis to assist senior management and Board of Directors in evaluating acquisition decisions.
Participate in due diligence meetings and site visits while interacting with top-level management to acquire and assess important information for financial analysis.
Develop and review financial forecasts.
Oversee 3rd party Quality of Earnings/Net Working Capital preparations.
Analyze financial statements to determine the sustainability of performance.
Assist legal team with APA Development.
Finance leader for acquired entity integration.
Implement process enhancements and improvements.
Assess business performance and KPIs.
Prepare financial statements and assess performance to budget and forecast.
Perform all other duties as assigned.
KNOWLEDGE, SKILLS AND ABILITIES:
Exceptional verbal and written communications skills with superior interpersonal skills and the ability to interact with a variety of audiences.
Ability and desire to translate complex financial concepts to individuals at all levels including finance and non-finance managers.
Ability to make sound business/operations decisions quickly and under pressure.
Keen analytic, organization and problem-solving skills, which allows for strategic data interpretation.
Ability to consistently adhere to the highest standards of integrity, professionalism, ethics, and confidentiality.
Ability to motivate teams to produce quality materials within tight timeframes.
Advanced proficiency in Microsoft Office (MS Word, Outlook, Excel & PowerPoint) required.
Salesforce and Oracle Financials knowledge a plus.
Able to work with cross-functional teams within the organization.
EDUCATION AND EXPERIENCE REQUIREMENTS:
Bachelors or Masters Degree in Accounting, Finance, or similar preferred.
CPA certification is strongly preferred.
A minimum of 3-5 years of experience dealing with acquisitions and subsequent integration within an accounting team or experience in a professional services practice, an audit or consulting practice is preferred.
Experience with SEC Reporting and SOX is a plus.
PHYSICAL REQUIREMENTS:
Sedentary work that primarily involves sitting/standing while working on a computer.
Up to 25% travel required.
SPECIAL CONDITIONS OF EMPLOYMENT:
Ability to pass a background and credit check and drug screen.
Valid driver's license and good driving record.
We provide the following comprehensive, flexible benefits to our full-time associates:
Health coverage for you and your family through medical, dental, vision plans, and Pet insurance plan options
401k plan with a generous company matching contribution
Generous paid time off program in which benefits increase along with your tenure with the company
Tax advantages through healthcare savings and flexible spending accounts
Financial protection through disability, life, accidental death & dismemberment, and business travel insurance
Support of continued education through tuition reimbursement
Associate and family assistance program
Associate discount programs
Referral bonus program
Rewards and recognition program
Valet Living is an Equal Opportunity Employer that values the strength diversity brings to the workplace. We recruit, employ, train, compensate, and promote without regard to race, religion, creed, color, national origin, age, gender, sexual orientation, gender identity, marital status, disability, veteran status, or any other basis protected by applicable federal, state or local law.
Valet Living is the only nationally-recognized full-service amenities provider to the multifamily housing industry, performing more than 340 million events annually across 1.6 million apartment homes and 40 states. Through its portfolio of both business to business and resident facing amenities, Valet Living is also the only company in the multifamily industry to combine doorstep waste and recycling collection with both sustainability-related and premium home-related services. Valet Living has been setting the standard for residential living since 1995 and is now a portfolio company of the Private Equity Group of GI Partners.
Valet Living Associates: Privacy Notice
Effective Date: January 1, 2020
Posted Yesterday
Full time
R0018922
56511480806e1198c672cbd15f875df5
302508885