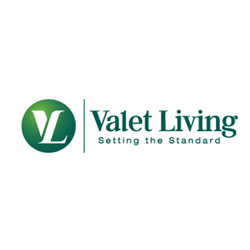 Valet Living
Part Time Dog Walker
Atlanta, GA
Grow as We Grow and Take Your Career to New Heights!
Do you have a knack for providing top-level customer service? Do you go the extra mile to ensure satisfaction for clients and guests? If so, this just might be the right opportunity for you!
We are hiring for a Dog Walker (Home Valet) who will be responsible for providing exemplary and timely customer service to community staff, pets, and residents of our client communities. Amenity services including but not limited to pet visits, errand services, and pool concierge services.
Pay: $13 per hour
Schedule: Must be available to work Monday - Friday in between 10AM-4PM.
Essential Duties:
Deliver memorable interactions with all residents and community staff by being friendly, answering questions, and being helpful as you develop a strong rapport with each client
Conduct any amenity services needed including pet walking, dry cleaning pickup/drop off, package delivery, courier services, etc.
Use own transportation for errand services such as pick-up and delivery of groceries and other general resident goods or supplies
Ensure security of resident homes and property when picking up and dropping off pets or other items
Manage and organize the delivery of resident packages by accepting packages, arranging the delivery of the package, and notifying the resident
Maintain an atmosphere of warmth, personal interest, and positivity
Keep concierge suite clean and organized
Adhere to the proper safety protocols and procedures
The Home Valet schedule is subject to change dependent upon business needs
Ability to perform other duties as assigned by the supervisor
Pet Walking
Handle dogs of varying sizes and breeds while delivering an exceptional dog walking experience with plenty of love and attention
Walk dogs on a leash, outdoors, and in all weather conditions for 15 minutes to 2 hours at a time
Ensure safety of the dog resident and those around them (human and dogs) when being exercised and socialized
Allow dogs to relieve themselves during the walk and then remove and discard pet waste
Communicate to dog owners with a status update and photo of the pet after each walk
Record which dog was walked, the duration of the walk, and anything abnormal observed during the walk
Understand special requests and conditions of the residents pet(s)
You are a good fit if you have the following skills:
Must have a commitment to service excellence with a friendly and positive attitude
Enjoys working outside and being physically active
Must love dogs with an understanding and willingness to learn about animal care
Comfortable with dogs of all shapes, sizes and temperaments
Excellent ability to read dog body language and behaviors
Able to keep up with the physical demands of being on your feet and walking for much of the day
Must be able to lift at least 25 pounds
Able to cope with inclement weather (rain, snow, cold, or heat wave - we walk through it all)
Attention to detail and quality
Ability to take direction, be reliable, work productively on ones own and adhere to a schedule
Own an iPhone with IOS 9 or newer or Android 6 or newer
Comfortable with downloading and using mobile apps
Must have a valid drivers license with a clean driving record
Desire to be part of a fun and growing company
Safety statement:
Socially distanced work environment
All required Personal Protective Equipment (face covering, gloves, safety vest, etc.) is provided free of charge
Our processes exceed the CDC and OSHA guidelines on COVID-19 safety
Zero reported occupationally transmitted cases of COVID-19
Dedicated team of occupational health & safety professionals that manage all aspects of associate safety, including COVID-19 protocols
Education & Experience Requirements:
High school diploma or GED required
2+ years of customer service experience
Familiar with basic dog training commands
Experience working as a concierge in a hotel or luxury condominium is a plus
Experience working in a veterinary hospital, pet grooming, pet ownership or pet boarding business is a plus
Experience in the multifamily industry is a plus
Certification or degree in hospitality management is a plus
We provide the following benefits to our part-time associates:
Tuition reimbursement
Referral bonus program
Associate discount programs
Associate and family assistance program
Rewards and recognition program
Valet Living is an Equal Opportunity Employer that values the strength diversity brings to the workplace. We recruit, employ, train, compensate, and promote without regard to race, religion, creed, color, national origin, age, gender, sexual orientation, gender identity, marital status, disability, veteran status, or any other basis protected by applicable federal, state or local law.
Valet Living is the only nationally-recognized full-service amenities provider to the multifamily housing industry, performing more than 340 million events annually across 1.6 million apartment homes and 40 states. Through its portfolio of both business to business and resident facing amenities, Valet Living is also the only company in the multifamily industry to combine doorstep waste and recycling collection with both sustainability-related and premium home-related services. Valet Living has been setting the standard for residential living since 1995 and is now a portfolio company of the Private Equity Group of GI Partners.
Valet Living Associates: Privacy Notice
Effective Date: January 1, 2020
Posted 30+ Days Ago
Part time
R0019096
z6vay0vvmk0j
128928638